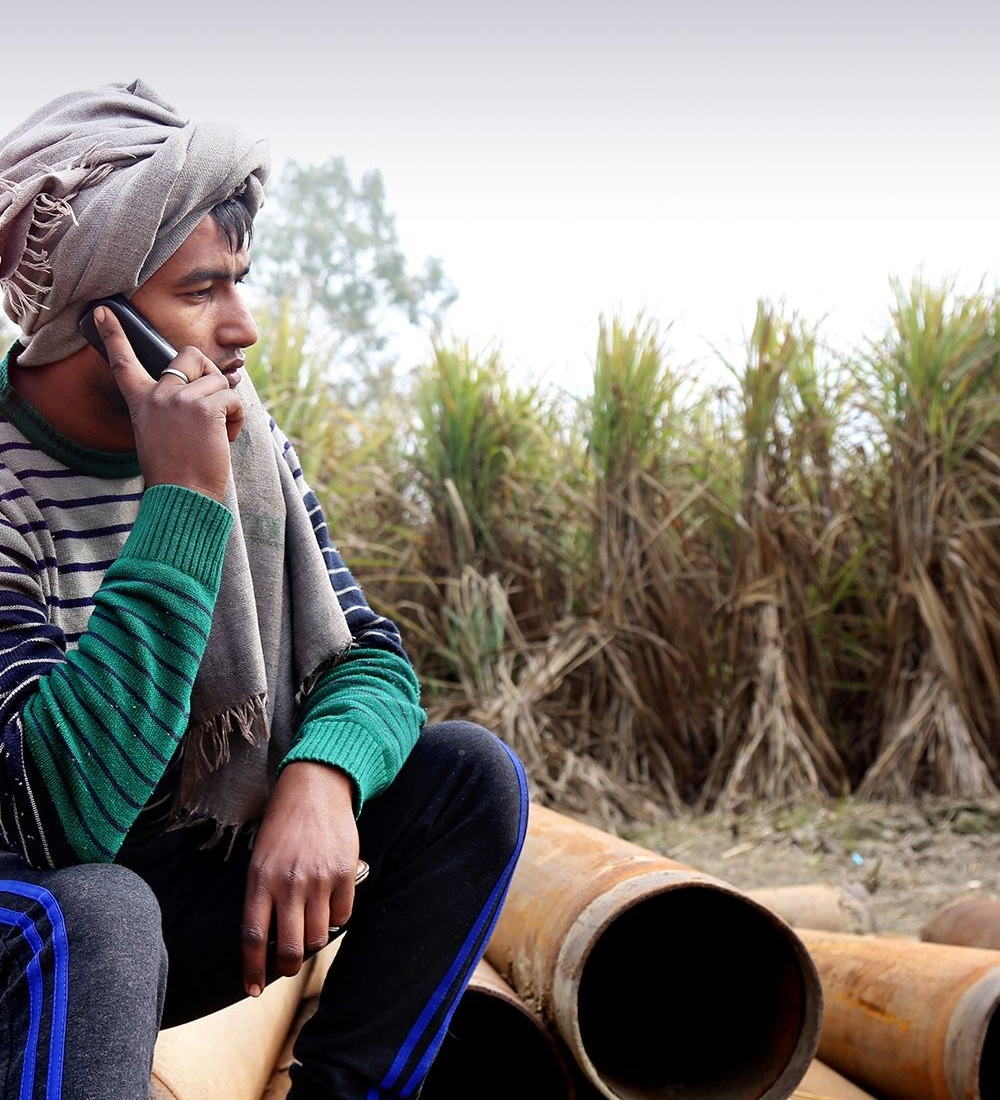 In an internet minute, 18 million texts and 187 million emails are sent; half a million tweets are posted, and 375,000 applications are downloaded. Yet, most people don't even realize that their cell phone calls and internet connections depend on Dura-Line.
At Dura-Line we aspire to a more connected world, because we believe every company, every community, every person deserves the chance to advance their lives through better access to high-speed broadband. We at Dura-Line are committed to growing our footprint globally, evolving and innovating our product portfolio and business model, and launching new solutions and services that address the key challenges of humanity.
The last few decades have connected more than half of the world's population to the Internet and Dura-Line bravely takes on the responsibility to support the next wave of digitization.
Today, high-speed broadband for data is no longer just a convenience, but a daily necessity. And, it's because of the ability to upload and download huge gigabits of data over fiber optic cables that innovations in all industries are transforming every aspect of our lives: telecommuting, telemedicine, transportation, security, entertainment, virtual reality, international trade, and long-distance family connections.
We're more dependent on technology and data than we've ever been. In fact, more data has been created in the last two years than ever before in human history – and that trend is growing exponentially!
As technology advances, the Internet of Things (IoT) and the 4th Industrial Revolution will bring 50 billion new devices online and provide internet access to the rest of the world's population. Our products are helping developing cities and countries leapfrog technology. Rather than slowly and incrementally following the traditional paths of industrialized nations, with multiple iterations and trial and error, millions of people are skipping the now - obsolete technologies and going straight to modern fixes that often happen to be green, sustainable, and relatively cheap. A start-up business in Africa doesn't need a landline when they have a cell phone.
According to The Economist, in developing countries per capita GDP grows by one percent per year for every 10 percent increase in cell phone ownership. The innovation that grows from access to information is empowering.
Connectivity enables an enormous range of additional capabilities. Every industry either directly depends on, or hugely benefits from, the proliferation of smartphones – primarily because people who've never had a bank account or a secure way to save, transfer, and invest money now have all of that in the palm of their hands.
Dura-Line has been there every step of the way. We started out in the U.S. as just a small extrusion company in Middlesboro, Kentucky, but have grown to over 20 locations worldwide, including Canada, India, Oman, South Africa, and Europe. We don't know everything about everything, just everything there is to know about HDPE conduit. Our staff of highly trained and specialized engineers have been hands-on problem-solving with the telecommunications industry since the dawn of cell phones. Dura-Line is at the forefront of the industry creating strategic solutions that solve the issue of the unpredictable needs of tomorrow's fiber cable requirements.
As a TL 9000 and ISO 9001 rated manufacturer, Dura-Line takes pride in our state-of-the-art quality products and being recognized a key partner with all of the major telecommunications companies across the world.
In one year, Dura-Line produced over 1.4 billion feet of digital network infrastructure. Through our innovative product solutions and unparalleled customer insight, we are the ones who enable the physical build-out of this new technology realm that impacts education, healthcare, agriculture, energy, transportation, industry, and more.
Want a better connection with Dura-Line?
Ask a question or email us a comment! We're happy to supply additional information and explore how we can be of service to you.
Want a better connection with Dura-Line?
Ask a question or email us a comment! We're happy to supply additional information and explore how we can be of service to you.