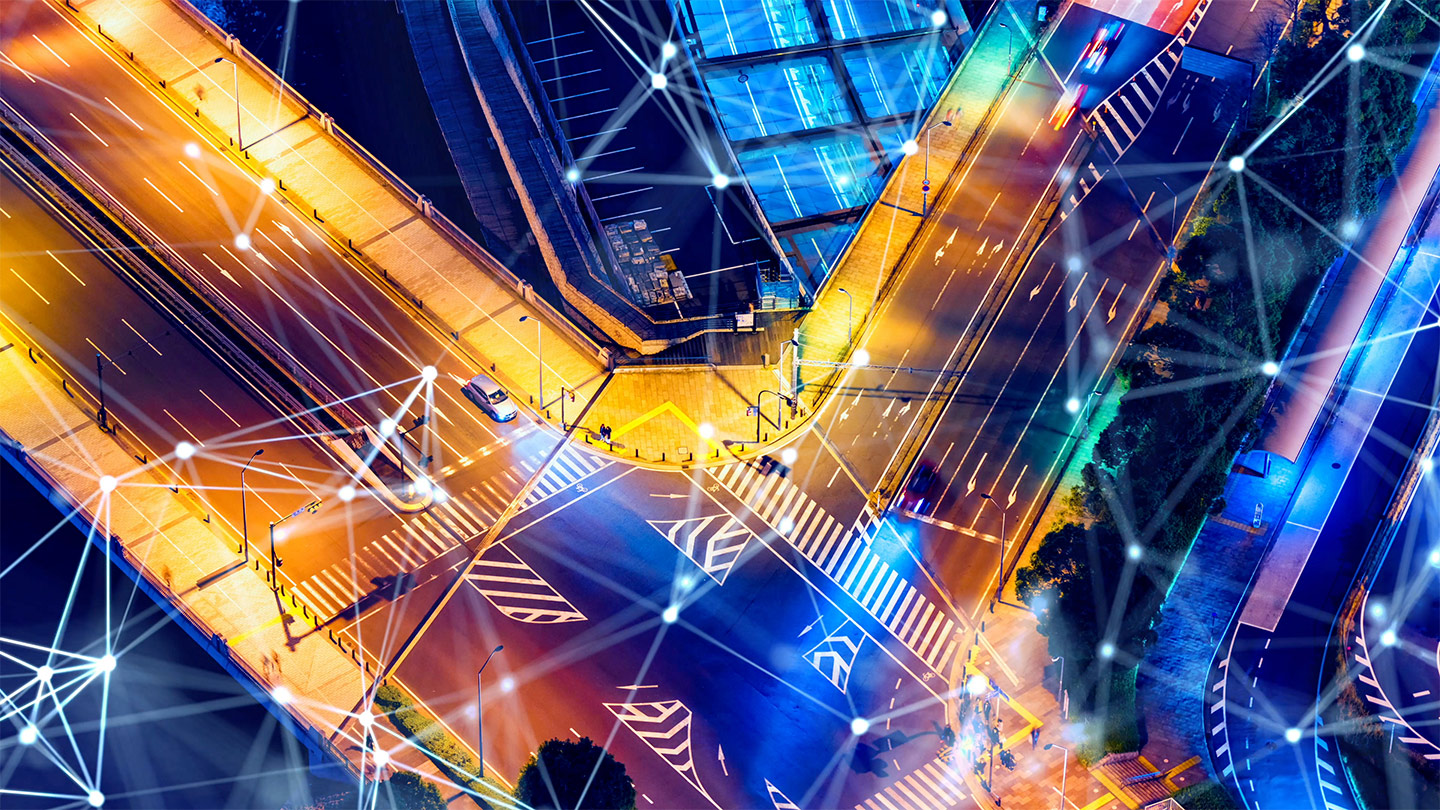 Various digital technologies have streamlined processes within the transportation industry, and they all demand reliable high-speed internet connectivity. Dura-Line's products and solutions provide the transportation industry reliable and flexible conduit systems that serve today's needs, as well as future expansion.
Transportation Infrastructure
Intelligent Transportation System networks handle immense quantities of data, quickly and efficiently. By today's standards for speed and bandwidth, copper wires are akin to horse-and-buggy technology. Only fiber optics can carry the bulk of society's information over distances, both near and far, as the backbone of modern communication.
Road trips now include signals, sensors, cameras, and other equipment that collect and rapidly transmit data. The roads we drive are becoming highly influenced by computer technology for three very important reasons:
Safety
Security
Efficiency
Safer Roads for Drivers
Automobile technology is helping drivers avoid bumper-to-bumper collisions, improve vision in poor weather, and even alert drowsy drivers. Newer vehicles are equipped with computer capabilities that monitor lane movement, tire air pressure, oil levels, and maintenance alerts.
As video technology is incorporated even more into the design of cars, trucks, and SUVs, the safest drivers on the roads will be those with vehicles that automatically adjust to literal bumps in the road. With the deployment of sensors and fiber optic network systems, vehicles will interact with roads – and roads with vehicles – to provide real-time information for self-directed adjustments without input from the driver. The reality of autonomous vehicles is right on our doorstep.
With the advantage that computers never get distracted or drowsy, the safety of travelers is becoming more reliable because of strong, consistent, constant internet connectivity.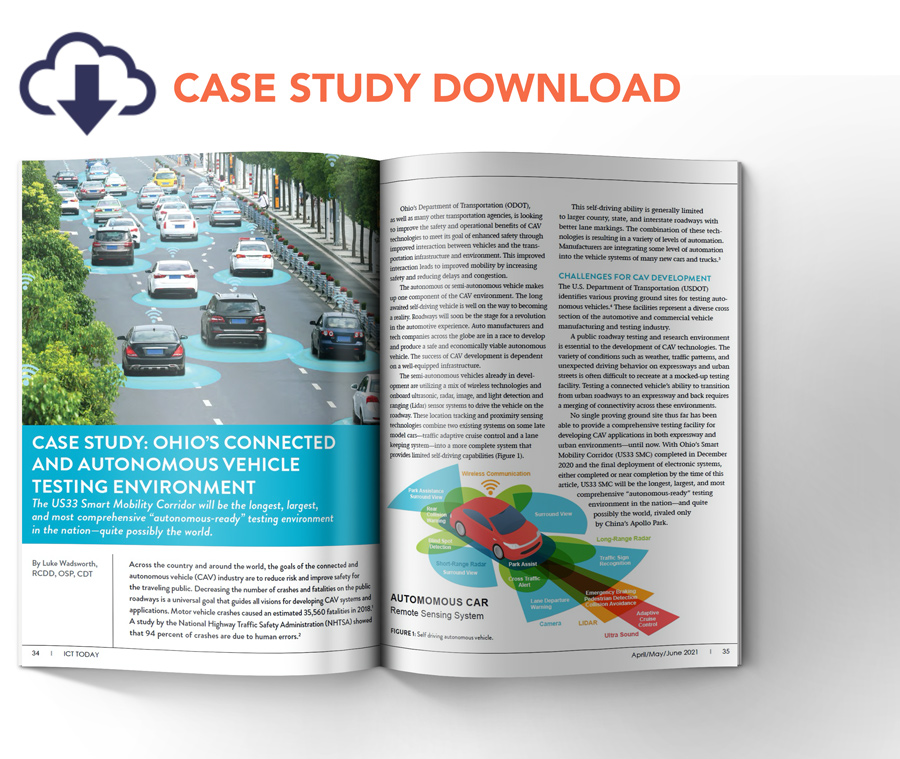 ICT TODAY: THE OFFICIAL TRADE JOURNAL OF BICSI | April/May/June 2021 | Ohio's Connected and Autonomous Vehicle Testing Environment
Security Monitoring and Responsiveness
Video surveillance cameras are also a key component of the Intelligent Transportation System infrastructure, adding considerably to the network bandwidth demands. Video transmission for surveillance of intersections, ramps and tunnels, incident detection or verification, and replacement of traffic signal loop sensors are becoming standard.
First responders and local, state, and federal governments are very concerned about response time in the event of a critical accident or homeland security terrorist attack. Roadway surveillance, keeping tabs on which vehicles come and go – when and where – is essential to helping those in need and enabling leaders to make informed decisions.
Efficiency with Traffic Control and Clear Communication
Transportation systems using fiber optic networks provide solutions to congestion and other traffic control issues by monitoring real-time traffic conditions and utilizing sensors and then communicating clearly with drivers. Regardless of the exact function, fiber optic networks offer a valuable component in the overall traffic network infrastructure. Modern networks require ever-increasing data rates to facilitate real-time communication between traffic control centers and a wide variety of remote devices deployed along the roadways.
Message signs warn of weather conditions, bridge wait times, speed limit changes, delays, and accidents. Intelligent Transportation System controls the flow of traffic via traffic signals, or by opening and closing special lanes based on traffic conditions.
All of these transportation technology improvements require distance between the site where the information is collected and the location where the information is stored. Only fiber optics – secure in a flexible, scalable, rugged conduit system provided by Dura-Line – can provide these efficiencies in traveling along roads and highways.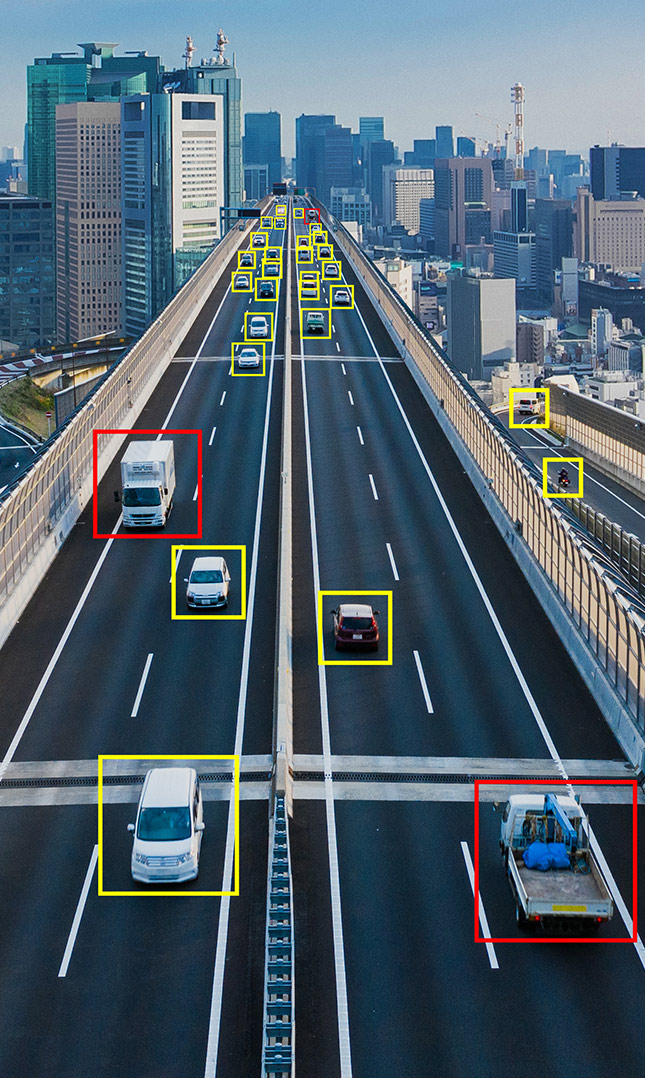 Digital Tools and Calculators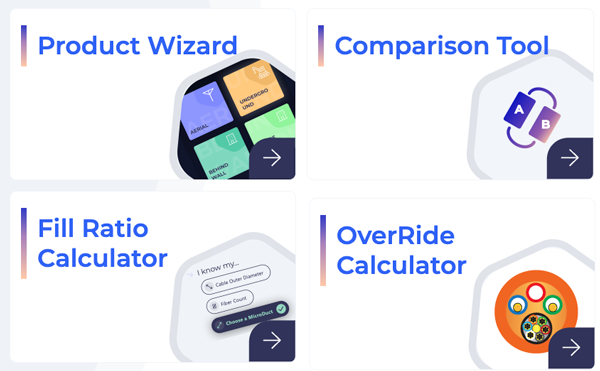 Take a look at our new digital tools and discover what MicroTechnology can do for your next project!
Want a better connection with Dura-Line?
Ask a question or email us a comment! We're happy to supply additional information and explore how we can be of service to you.
Want a better connection with Dura-Line?
Ask a question or email us a comment! We're happy to supply additional information and explore how we can be of service to you.